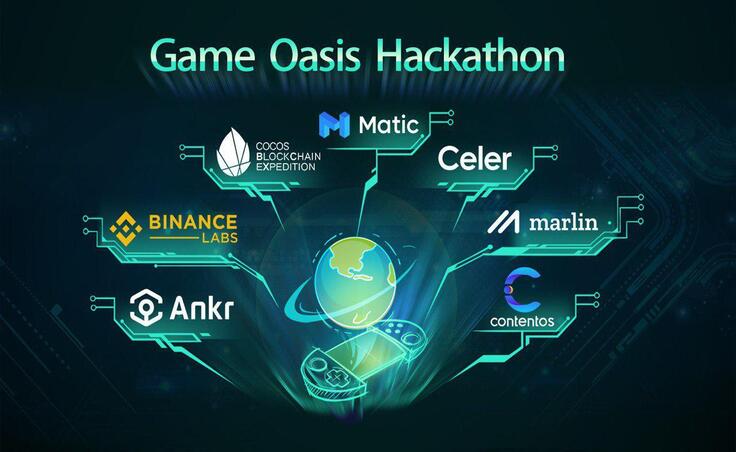 Marlin Protocol to co-host the Game Oasis Hackathon with Binance Labs in Seoul, SF and Bengaluru
September 18, 2019 | Contributor
Let the games begin!
We're super excited to be co-hosting the Game Oasis Hackathon in Seoul, SF and Bengaluru with Binance Labs, the venture arm of Binance, the largest digital assets exchange in the globe. Since our participation in the Season 2 Incubation Program followed by their subsequent backing, we're glad to have aligned our visions of becoming one of the building blocks and backbone of the blockchain ecosystem and Web 3.0.
And what better way to facilitate this initiative than the gaming space? A community that is brimming with creative talent!
Marlin and Gaming
One of our potential target markets and fastest-growing sectors in the world, the video games industry is estimated to become a +$300 billion industry by 2025 according to reports, driven with the advent of 5G, cloud gaming, VR and mobile esports. The concept of games supported by blockchains is slowly picking up speed.
Blockchain-based games provide players with features unlike anything they've experienced before. It allows ownership of resources which can be sold to other players based on scarcity or value, ensures the rules and state of the game can't be hacked and provides players with an avenue to earn while they play. This is just the tip of the iceberg on how next-gen blockchain games would pave the way for the future, providing a much more personalized and unrestricted gaming experience.
At Marlin, we intend to solve the hurdle of sluggishness and scalability issues that are hindering user adoption in this industry as a whole and enable a new emerging class of responsive multiplayer games on the blockchain. By using our application-specific products, gamers can tap into Marlin's P2P superhighway relay network and get a seamless responsive and smooth communication layer to supercharge their gaming experience.
Game Oasis Hackathon
"The gaming industry has traditionally been an early adopter of new technology. Given the inherent importance of assets and stable rules, games lend themselves as an amazing use case of the transparency offered by blockchains. We believe that blockchains shall latently power several such micro-transacting economies and are excited to have Marlin function as a fundamental building block in such frameworks."
- Siddhartha Dutta, CEO of Marlin Protocol.
The hackathon is designed for all gaming developers, requiring no prior experience in blockchain technology. The hackathon consists of three rounds including the preliminary online hackathon to onsite hackathons in 4 cities; Shanghai, Seoul, San Francisco and specifically, Bengaluru on 5th October 2019.
If you're a game developer looking to dip your toes or dive straight into the world of blockchain game development, this is where you need to be!
For more information or details on how to register, visit https://game-oasis-blr.devfolio.co/
We're not alone! Our other co-hosts during the hackathon are Cocos-BCX, Celer Network, Contentos, Matic Network and Ankr Network.
Do you have what it takes? Don't miss out on this opportunity to win generous bounties, possibly land your dream job in this space, connect with industry experts and get a foothold into this rapidly evolving industry.
About Marlin
Marlin is on a mission to make web 3 experiences fast, trustless and secure. Committed to open standards, Marlin redefines scalability, resiliency, and decentralization at layer 0 by reimagining the networking architecture underneath blockchains.
Make sure you're always up to date by following our official channels:
Twitter | Telegram Announcements | Telegram Chat | Discord | Website