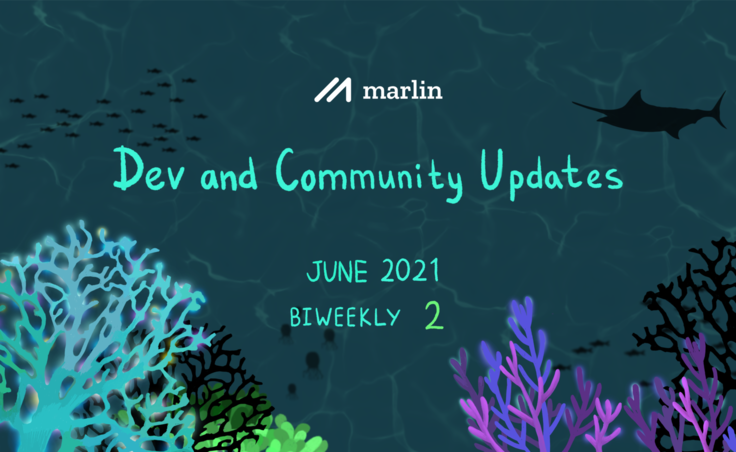 Marlin Biweekly Dev & Community Updates – June 2021
July 7, 2021 | Shabbir Sultan
Here are the latest developments for the second half of June. 
As always our discord server is the place to bug us in case you have any queries or want to discuss all things Marlin and Layer 0. For community-related discussions, our Telegram channel is the place to be!
Engineering Updates
- Staking contracts were upgraded with new stash management features and gas optimizations. UI integration is in development.
- The staking subgraph has been updated to incorporate the above features.
- A gateway for the Matic Bor chain has been added to OpenWeaver.

- The cosmos gateway is now able to carry full blocks by merging the proposal and block parts.

- Our caching service for Graph API calls has been rewritten in Rust to make it faster, more stable and secure.
- Fabric has been rewritten to be more flexible and allow arbitrary calls up and down the pipeline.
- Added a FiberScaffold type to make it much simpler to write custom fibers and speed up the development process.

Community Update
- FlowMint to make way for a network upgrade!
💰 Starting as a small incentivization program for bootstrapping, FlowMint (https://app.marlin.pro/flowmint) has proved to be a tremendous success with over 2 billion USD worth of tokens bonded at peak.
🔥 The initiative witnessed participation from over 278 validators and 2500 users of 7 different chains: Near, Polkadot, IRISnet, Matic, Cosmos, BSC and Fantom.
🔐 A vast majority of these users have been actively engaging in staking (https://app.marlin.pro/relay/operator) the MPond they have received thus far.
📢 Unfortunately, the old must die to make way for the new. It is time to sunset FlowMint 1.0 to begin the migration process for the planned network upgrade. FlowMint rewards for all chains will stop henceforth.
🐟 We can't wait to unveil the next iteration of FlowMint. Stay tuned!
- Staking Stats
Over 575 million POND has been staked in the form of MPond (515 MPond equivalent to 515 million POND) and POND (60 million POND) tokens. Stats can be found here (built by one of our community members).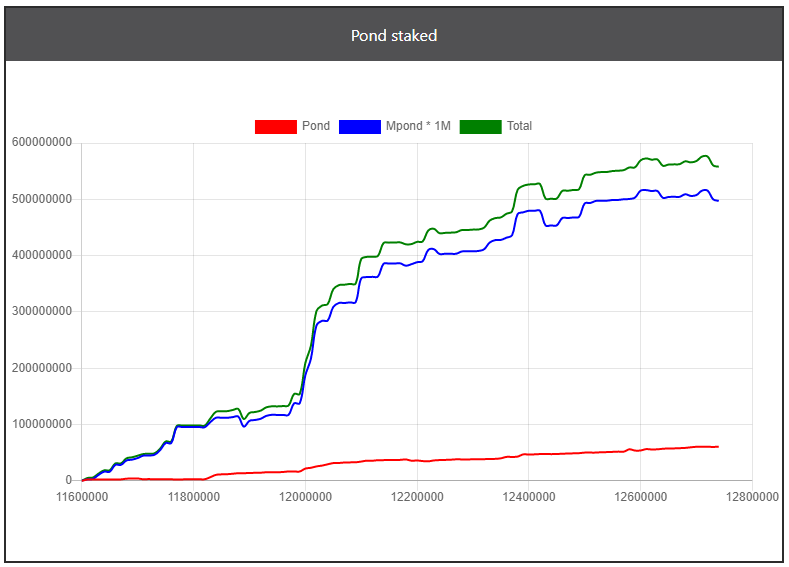 Looking to stake? There are more than 60 cluster operators to choose from. Our dummies guide should get you through the staking process. Reach out to us on Discord if you're facing any issues, need to clarify doubts, or need assistance. 
Missed our updates for May? Here's our first and second biweekly update.  
Follow our official social media channels to get the latest updates as and when they come out!
Twitter | Telegram Announcements | Telegram Chat | Discord | Website